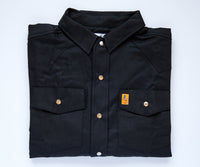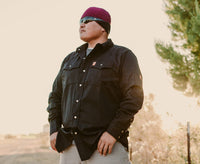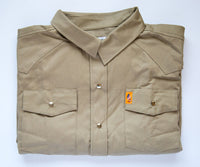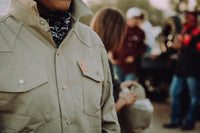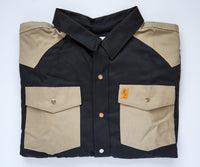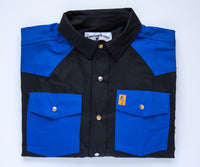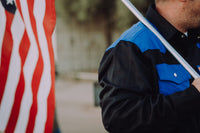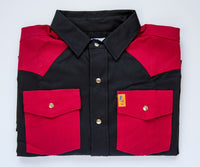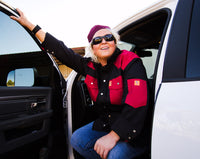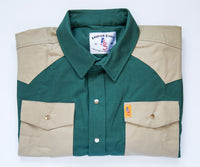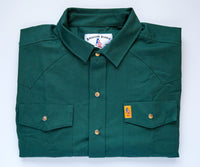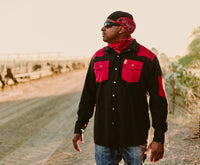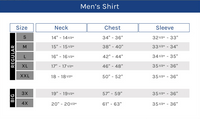 American Stable
Men's Long Sleeve Flame Resistant Shirts
If you're looking for authentic, American made FR clothing, you've come to the right place.
American Stable was originally founded in Buckeye, Arizona in 2015. Our FR apparel is inspired by all of the blue collared workers that desire quality, 100% American-made flame resistant workwear. Our lightweight FR shirts are ideal for hard working Americans, like welders and firemen, in need of heavy duty work clothes that protect them from extreme heat and other flammable conditions.
Unlike other brands, each of our work shirts are battled tested and sourced by the best fabrics in the United States. We've taken the time to fabricate a two-tone design that lasts.
Similar to our western wear, our durable FR apparel is engineered with a quality button down rivets and is stitched to withstand the most rugged conditions. Our detailed designs embody form-fitting comfort as well as a convenient utility pocketed sleeve that's unlike anything on the market today. Our focus is to promote style while protecting you from the dangerous working conditions you face on a daily basis.
We believe hard-working Americans deserve high quality workwear that's engineered, constructed and manufactured in the great U.S of A.
Whether you need workwear uniforms or you're looking to showcase your unique style, you can find our work shirts in a number of different color combinations below.